WELCOME TO ARC-P PROGRAMME
The ARC-P is a component of the National Poverty Reduction with Growth Strategy (NPRGS) domiciled in the Office of the Special Adviser to the President on Social Investment (OSAP-SI), under the direct oversight of His Excellency the Vice President (H.E.V.P) Federal Republic of Nigeria.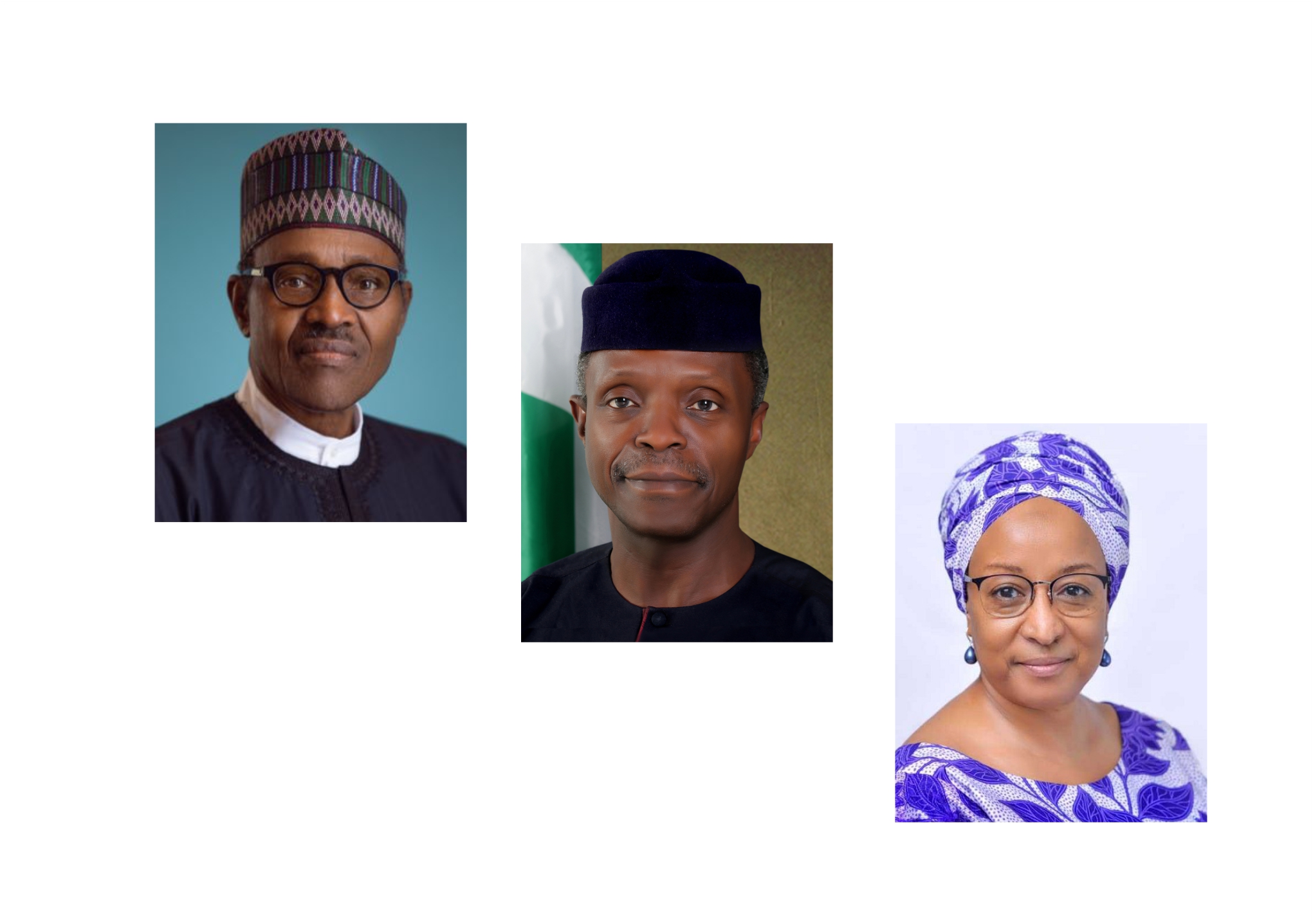 To comprehensively address social and economic concerns of children at risk, thereby providing them with a life of dignity.

To facilitate programmes that will ensure the integration of at-risk children and young adults by creating opportunities for skills and empowerment to reduce their vulnerabilities
Why we Exist.
- 47.4% (around 47 million) of children live below the National Poverty line of 374 naira a day.
- 53.9% (almost 54 million) of children face multiple deprivation in health, education, nutrition, water, sanitation, protection.
- Family and communities, youth and children should be fully protected so they can survive, learn, grow and develop to their fullest potential.
- Over 10.5 million children are not fully protected. Many of them deal with violence, abuse, neglect, exploitation, exclusion and/or discrimination every day.
- 13.2 million of children are out of school.
The ARC-P Programme Pillars
The programme is implementation anchors
on the following 7 pillars
AGRICULTURE AND CLIMATE CHANGE
1. Mapping of comparative advantage crops and livestock
2. Formation of cooperatives and clusters
3. Creating opportunities for linkage to markets across the value chain
4. Access to credit facilities
5. Placements
- Partners: NIRSAL, FMARD, Green Imperative Project(GIP), NALDA
SPORTS AND LIFE SKILLS
1. Line Up Live Up (LULU) intervention programme
2. Rehabilitation programme
3. Mapping out centres for sport activities
- Partners: NDLEA, FMYSD, UNODC
HEALTH AND NUTRITION
1. Feeding
2. Incentivisation
3. Curbing trauma
4. Psycho-social support
5. Vaccination, Vision and Hearing interventions
6. Primary Health care adoption
- Partners: FMoH, NHIS, NPHCDA, NDLEA, Eye center Kaduna, Ear center Kaduna, UNICEF child protection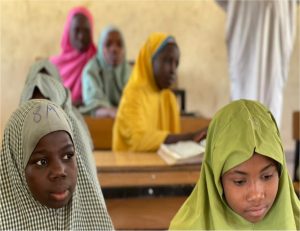 BASIC NUMERACY AND LITERACY
1. Vocational skills
2. Incentivisation
- Partners: UBEC, FMoE, Nomadic Commission
DIGITAL SKILLS
1. Scratch programming
2. Setup ICT hubs
- Partners: FMoCDE, FCDO, Tech4Dev, WootLab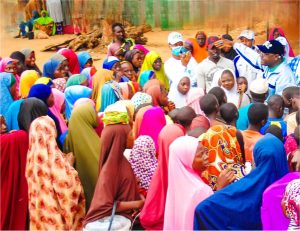 INCENTIVISATION INTERVENTION (Gate keepers and caregivers)
1. Incentivisation
2. Starter pack
3. Placements
4. Stipends
- Partners: AfDB, UNICEF social policy
ENTREPRENEURIAL, FINANCIAL LITERACY AND VOCATIONAL SKILLS
1. Vocational skills training
2. Starter pack
3. Placements
- Partners: SMEDAN, NGOs, Kad-Poly,
Key Partners
Government Sponsors and Support
Office of the Vice President, Federal Ministries of Education; Finance, Budget and National Planning; Women Affairs; Health; Industry, Trade and Investment; Labour & Productivity; Water Resources; Environment; Interior; Youth and Sports Communications & Digital Economy; Information; Culture; Agriculture & Rural Development; UBEC, OSDG, NIRSAL, NPHCDA, NCNE, States, NBS, NYSC, LACON, NDLEA, NOA, NBTE, Bol, ITF, NITDA, National Eye Centre
Facilitator
Office of the Special Adviser on Social Investments (OSAP-SI)
Implementers
Sub-Nationals, Youth Facilitators, Interim Community Hubs, CSOs/CBOs & Communities, Private Sector, Social Entrepreneurs
Federal Ministry of Finance, Budget And National Planning (FMFBNP)
Federal Ministry of Education (FME)
Federal Ministry of Health (FMoH)
Federal Ministry of Agriculture And Rural Development (FMARD)
Federal Ministry of Communication and Digital Economy (FMCDE)
Federal Ministry of Women Affairs (FMWA)
Federal Ministry of Information And Culture (FMIC)
Federal Ministry of Interior (FMI)
Federal Ministry of Commerce, Trade And Investments (FMCTI)
National Bureau of Statistics (NBS)
National Primary Healthcare Development Agency (NPHCDA)
Office of the Senior Special Assistant to the President on Sustainable Development Goals (OSSAP-SDG)
Universal Basic Education Commission (UBEC)
National Drug Law Enforcement Agency (NDLEA)
Office of Strategic Preparedness and Resilience (OSPRE)
National Information Technology Development Agency (NITDA)
National Orientation Agency (NOA)
Bank of Industry (BoI)
National Institute for Pharmaceutical Research and Development (NIPRID)
National Commission for Nomadic Education (NCNE)
National Power Training Institute of Nigeria (NAPTIN)
National Social Safety-Nets Coordinating Office (NASSCO)
North East Development Commission (NEDC)
National Communications Commission (NCC)
Department of State Services (DSS)
10 Development Partners: World Bank, UNICEF, African Development Bank (AfDB), Bill and Melinda Gates Foundation (BMGF), United Nations Office on Drugs and Crime (UNODC), United Nations Development Programme (UNDP), Islamic Development Bank (IsDB), MacArthur Foundation, Resource and Support Hub (RSH) & USAID/Learn 2 Read; and 5 private sector entities and NGOs (WootLab Foundation, Bulwark Solutions & Allied Services, SME Capital Ltd, Zaitun Engineering Ltd, NEEM Foundation)
A wholesome impact of the lives of beneficiaries provided by the State, ensuring shared minimum standards, without sacrificing quality. Build capacity in the State through youth facilitators to be deployed to the various interim community hubs as Trainers, Mentors and Monitors.
Engage with religious, community and traditional leaders as key Implementation & monitoring partners, within the faith-based and cultural realities of the communities.
Advocacy as a key component. Working continuously to assure parents of the practical value of the programme, thereby addressing vulnerabilities as the programme unfolds.
Maintain a transparent, verifiable, independent and sustainable funding model, financial visibility as well as a revolving found/resources for the program.
Create and maintain a harmonized database and management information system for continuous monitoring evaluation, improvement & research.
Build child alliances and agents within the communities, to assure of sustainable welfare and wellbeing through active community involvement
Need to detail the phases of engagement on a periodic basis, to factor in the numbers in the TNCs, rolling them out and building data, as the cohorts graduate.
TNCs would need to be adapted to accommodate spaces for medical support, counselling, training, sports, agriculture, creativity, feeding, vocational learning and training facilities.
Ensure that data collation and hosting facilitates the monitoring and mentoring efforts after graduation, to assess and improve on the efforts, as the project unfolds.
Structured in a Sustainable Way
Implement a comprehensive plan to establish standard Internal Controls, Procedures and Processes to ensure:
A strong financial and operational foundation to facilitate future growth and realisation of the program's long-range vision
Financial Integrity, Accountability, Cost-effectiveness, Efficiency and Transparency
Good Governance and Oversight Integrity from the Federal Ministry of Education and the OVP
Good Stewardship of Fundraising Activities and Donations, as well as financial visibility in expenditure
Continuous advocacy to assure of public buy-in and community ownership